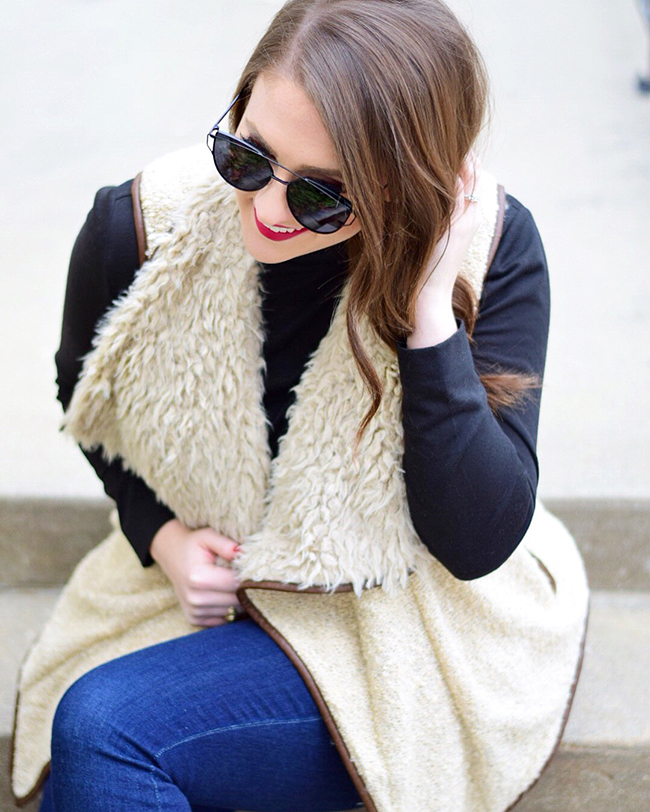 Today's post will be short and sweet.
After weeks of consecutively reaching for the same piece in my closet, I wanted to share my current obsession with you all: sherpa vests! Well to be honest, it's really just any cozy vest.
The concept of the vest is so simple and so genius. Since layering completes any outfit, pairing a textured vest with a staple item in your closet results in endless outfit options for the mornings when you just #can't.
I've linked a few of my favorite vests below for you to check out.
I hope you have a stellar day and thanks for stopping by!
See…told you I'd be quick today! xo
Shop the Post