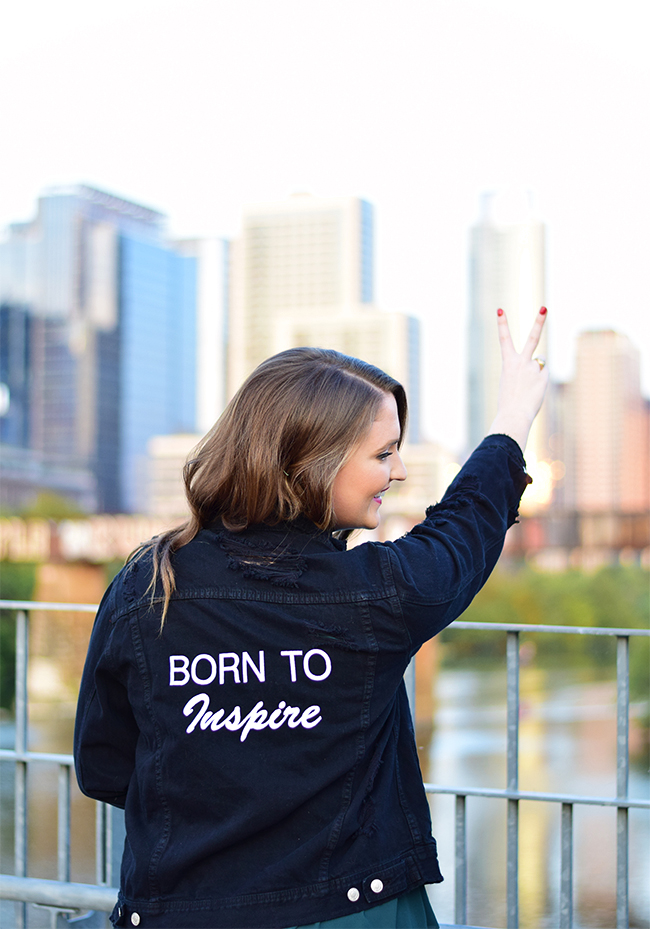 When I first started blogging in November of 2014, it was solely a hobby and simply a way for me to express my creativity. I wanted a space that was my own and somewhere in which I had full creative control. Because let's be honest — in a creative corporate environment, it's all subjective. Some may like creative "Option A" when you're set on "Option B", but you eventually just have to start going with the flow to accommodate everyone and to get the job done.
That's when I realized I didn't want to just go with the flow anymore. I had visions that I wanted to turn into a reality. Those visions soon turned into a blog and Sophisticated Whimsy was born!
————————————-
Blogging is a funny thing. Mostly because the perception of it is that you only take photos of yourself in cute outfits and call it a day. Wrong. Often times people don't realize that you are running a responsive website, styling the "perfect" look, getting the right shot (think lighting, backdrops, angles, etc), editing photos, writing content and managing partnerships on a day to day basis. You do all of this while creating and maintaining your own personal brand and hoping that it comes across the screen as "effortless".
Phew!
I remember how nervous I was when I first started posting blog content on my Instagram. At that time, my 200 Instagram followers were only my friends or acquaintances from high school or college and I was so anxious for people to realize I had a "blog". It was kind of a blessing in disguise when I think about it now because it allowed me to see who was truly rooting for me and who was there only to poke fun at me. In hindsight, it's made certain friendships that much stronger and made me stronger as a person and as an entrepreneur.
And I'll be honest, owning and managing a blog is a very vulnerable thing. You're choosing to share certain pieces of your life with an online audience in hopes that they enjoy the content you are producing and connect with you on a personal level. It's certainly a scary (but exhilarating) feeling.
When I first started posting consistently, I had no intentions of turning Sophisticated Whimsy into a business whatsoever. I wasn't even aware that you could make money through your blog or that there was even potential to work full-time for yourself. After about a year of blogging, I was able to join affiliate networks (ex: RewardStyle, LIKEtoKNOW.it) and began receiving pitch emails to work with brands. Now, of course, this was so exciting for me, not only because I was making money but because I was creating original content for real brands. Like brands that people actually knew of! It was so surreal.
I've been tremendously blessed to work with some incredible brands and look forward to more opportunities that hopefully come my way in the future. It's apparent that when you put your heart and soul into something you're so passionate about, good things will happen. Even if those good things take time. Stay true to yourself and success will follow!
Once you find the thing that fuels your engine and gets you excited to wake up in the morning, that's when you know you're right where you need to be. For me, that's fashion and beauty and has been for as long as I can remember. I love being able to share my tips and tricks with you guys in hopes of making your life that much easier. In reality, I'm here to hopefully inspire you in some way —whether you're looking for a perfect birthday dinner outfit or you need help on how to apply winged eyeliner, I'm your girl!
So lastly, thank you to everyone who stops by this little corner of the internet on a daily, weekly, monthly or even yearly basis. You make my job so fulfilling and rewarding and I am eager to continue to grow Sophisticated Whimsy! If you have any questions regarding blogging or my personal journey, please feel free to reach out!
Have a wonderful day, friends! xx
Born to Inspire Jacket (c/o)