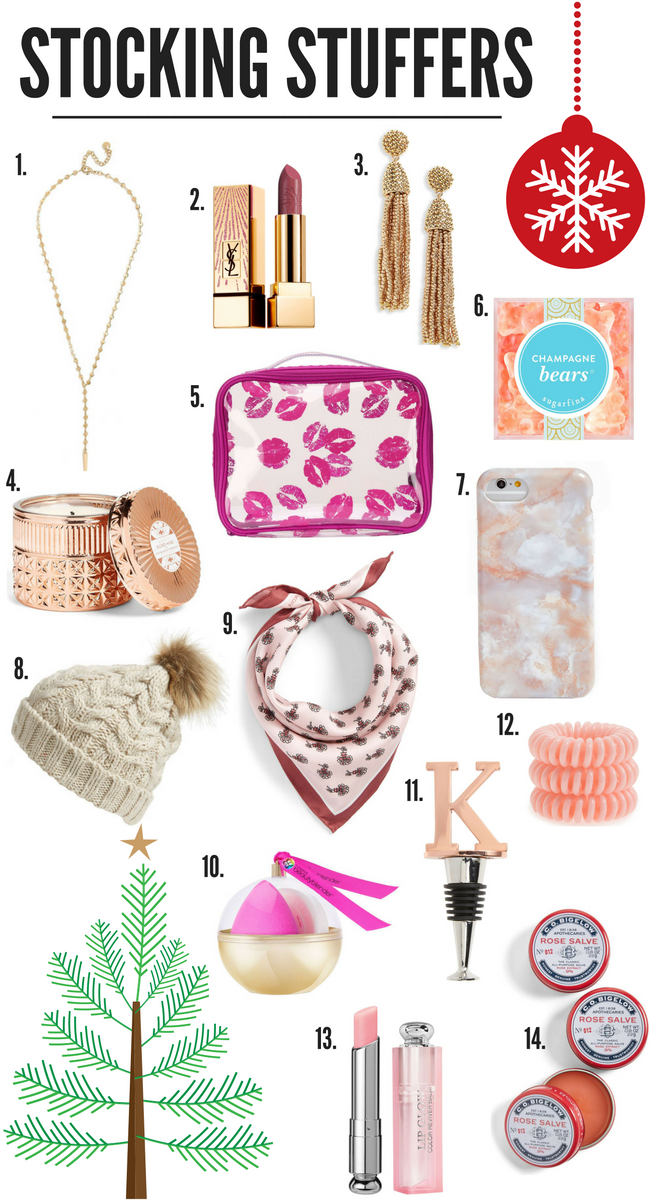 1. || 2. || 3. || 4. || 5. || 6. || 7. || 8. || 9. || 10. || 11. || 12. || 13. || 14.  
One of my favorite things about Christmas morning is – hands down – stocking stuffers! My mom has always been extra generous when it comes to overfilling each of our stockings and she without a doubt has passed that characteristic down to me.
The great thing about stocking stuffers is you're typically just as excited to open up a pack of gum and chapstick as you are about a piece of luxury jewelry and a new tube of mascara. Each of the gifts are so small and so thoughtful, but they all range from normal every day "needs" to "wants"! I've incorporated $7 options up to $40 options in the image above so you can hopefully find something for everyone on your list this year.
What is your favorite stocking stuffer to give or receive?
Shop the Post