Thank you to the Dr Pepper Snapple Group for sponsoring today's post! As always, all opinions are my own.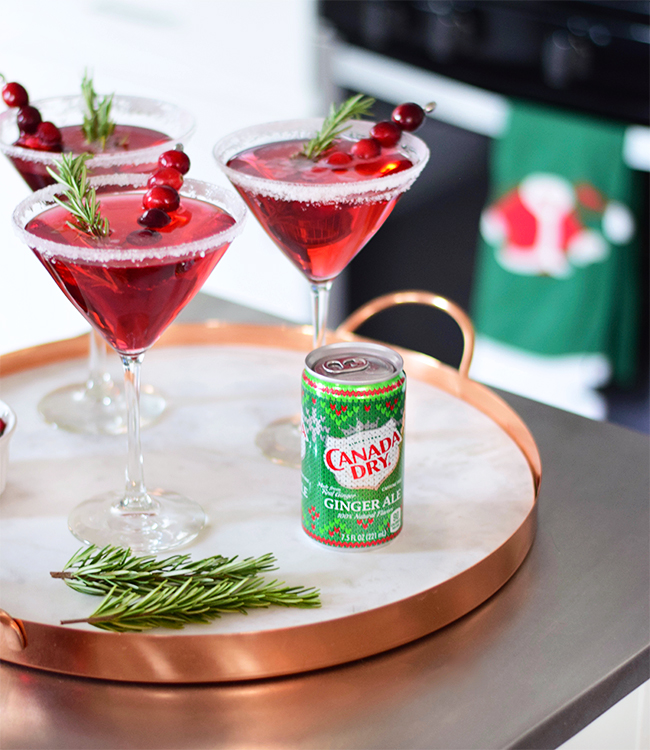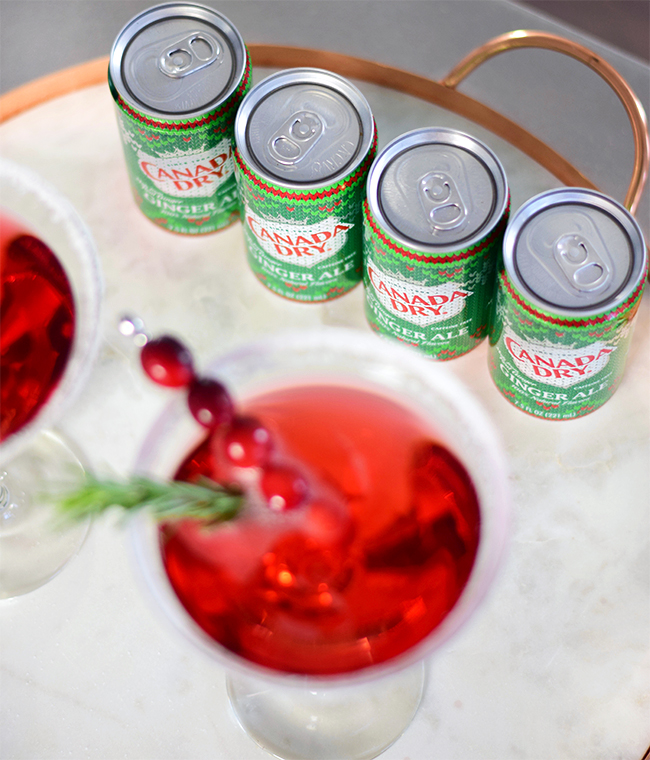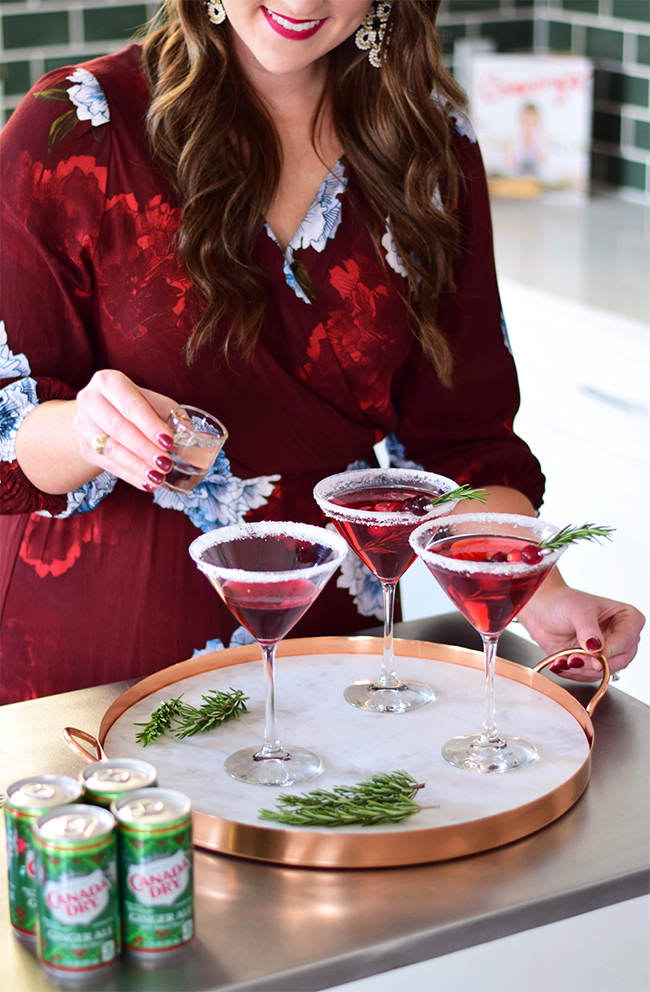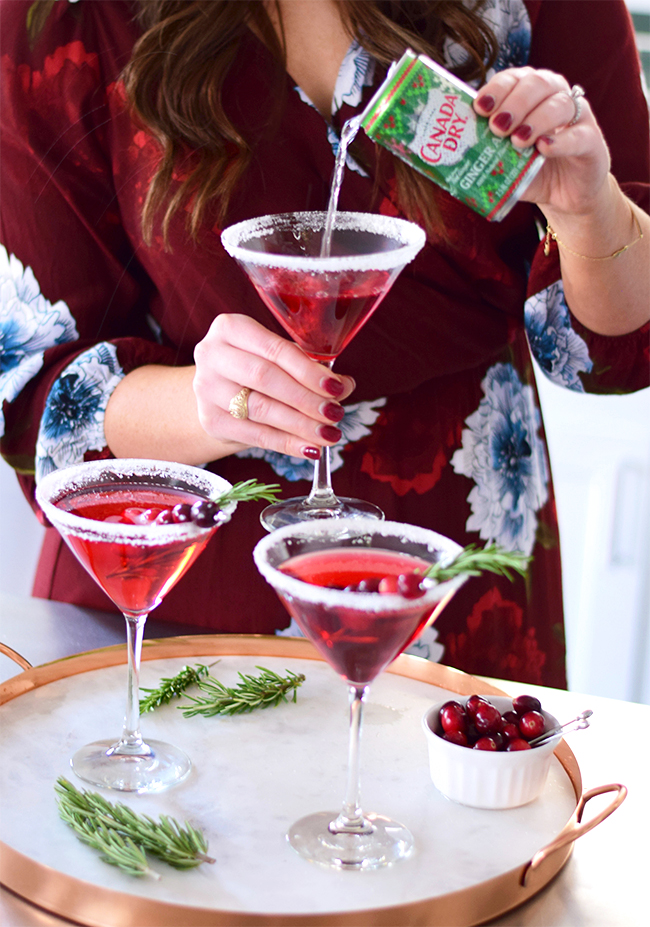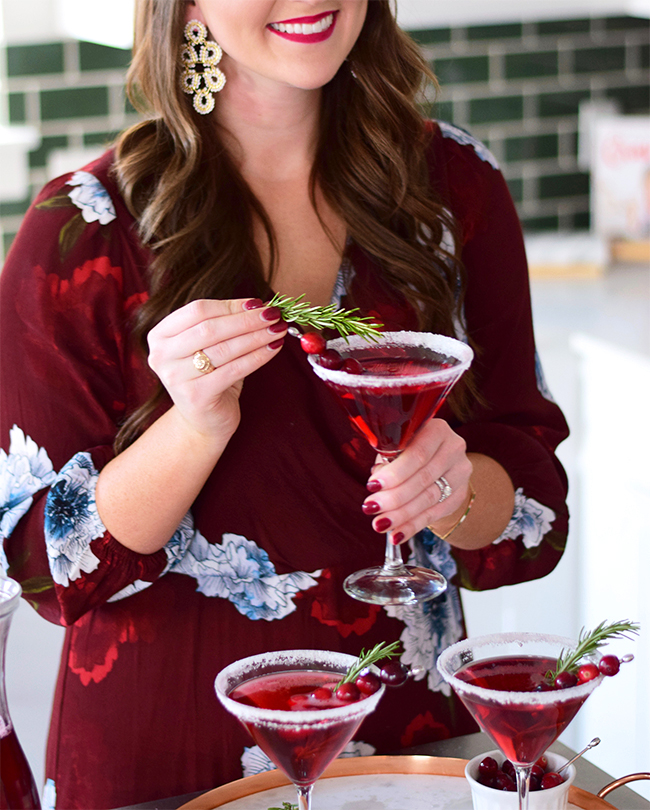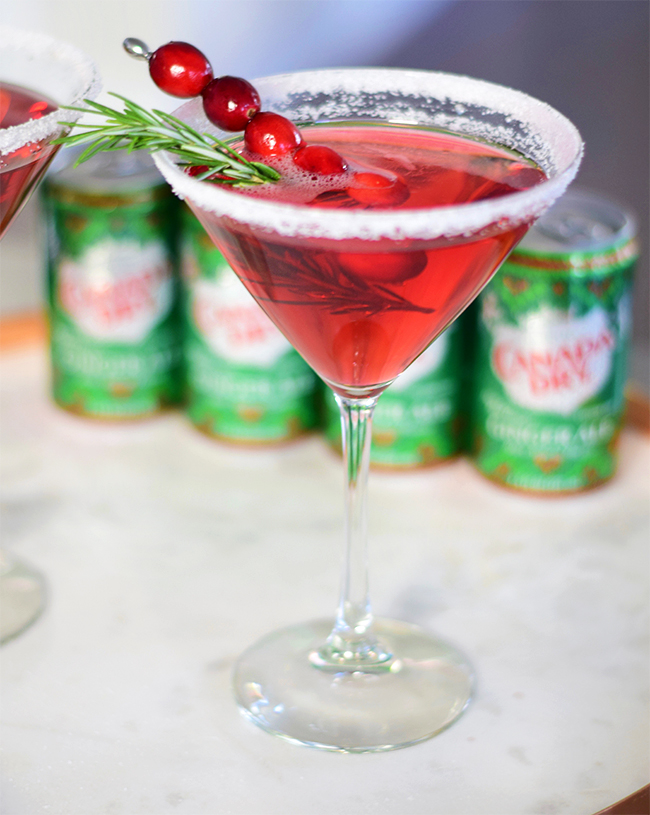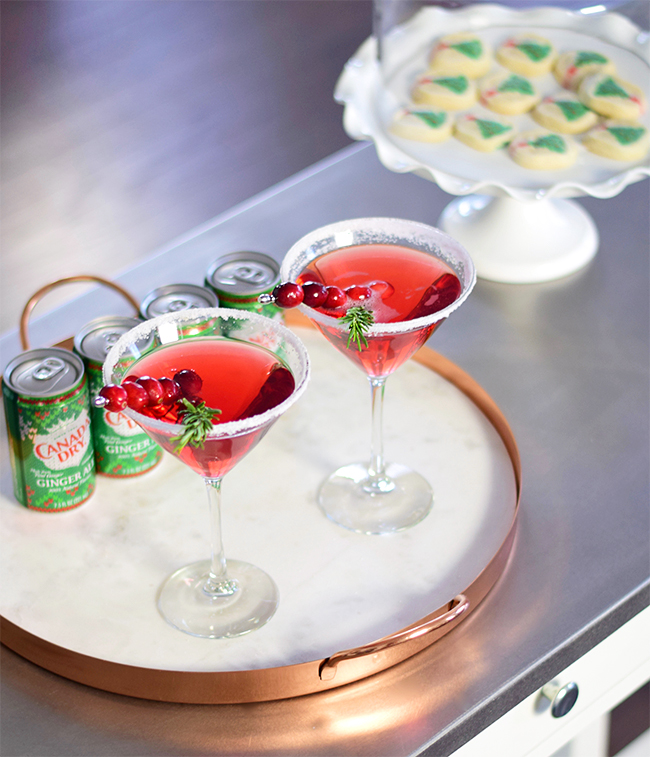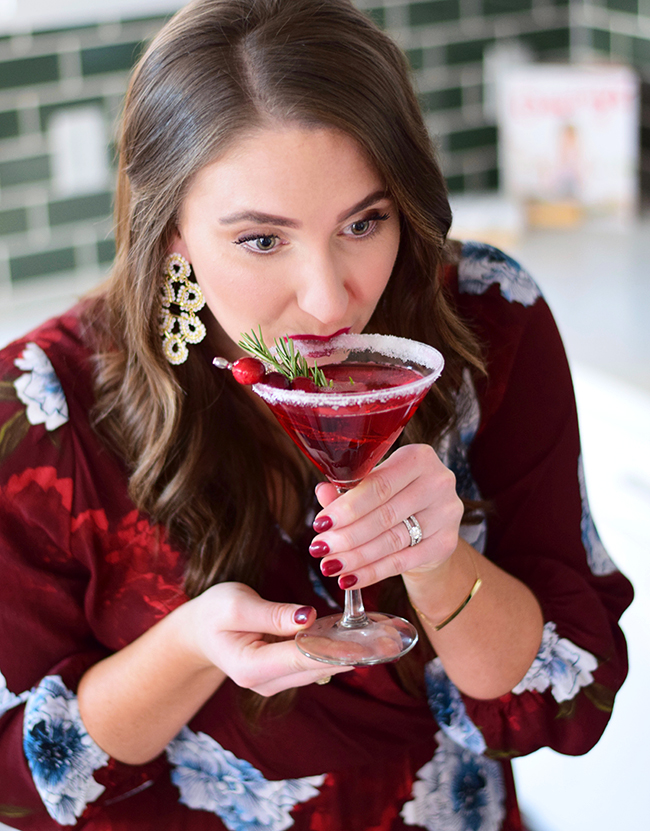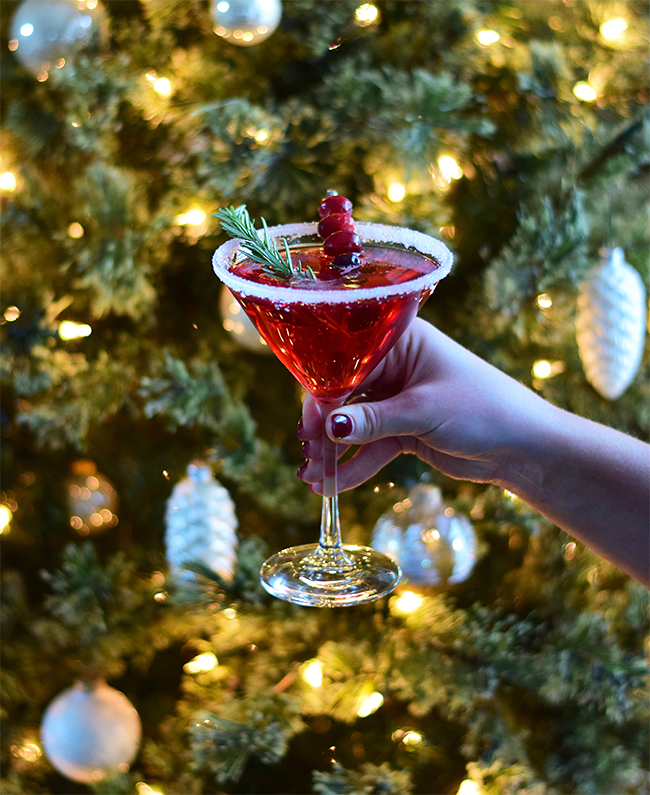 'Tis the season to be jolly, fa la la la la la la la la!
As you can imagine, the holidays are in full force at the Bliss household right now! I'm a firm believer that you can never have too many lights, garland or cocktails in your home during the holiday season. With that being said, I am so thrilled to be sharing a super simple holiday cocktail recipe with you today! Whether you're hosting a holiday get together or oversee bringing beverages to Christmas dinner — I've got you covered!
When I say that this is a super simple recipe, I mean it. In total – including the festive garnishes – you'll only need 7 ingredients. The best part about it is that the completed drink is so festive and tasteful that your guests will never know it only took you 5 minutes to make.
It's cheap, too: you can grab all of the non-alcoholic ingredients at Walmart for less than $20! Plus, this holiday season, look out for specially-wrapped Canada Dry, 7UP, and Squirt 2 liters at Walmart. Every purchase there will lead to a donation to The Salvation Army this holiday season. Learn more here.
Ingredients:
Cranberry Juice
Canada Dry Ginger Ale
Vodka
Sugar
Lime Juice
Cranberries
Rosemary
Instructions:
Rim your martini glass with lime juice and dip your glass evenly into a bowl or plate of sugar
Pour two parts Cranberry Juice into the glass
Next, add 1 part Vodka to your glass
Lastly, top the liquid with three parts Canada Dry for an added fizz
Garnish with a sprig of Rosemary and a stir-stick full of Cranberries
Enjoy!
So simple, right? Just wait until you try a glass – it's absolutely delicious. Now, of course, you can customize this recipe to your liking depending on your alcoholic/non-alcoholic preference or if you're making a large batch for a holiday party. If you make these at home, please share your photos and thoughts with me! Can't wait to hear what you think! x
———————————————
Shop the Post